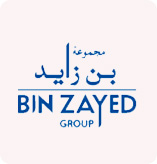 GTFS, a leading Business Solutions provider company in the Gulf, was founded in 1997 under the prestigious Bin Zayed Group chaired by Sheikh Khalid Bin Zayed Al Nehayan.
With this strong leadership position and its track record for performance and reliability, GTFS gives its clients, the confidence that their IT requirements are dependably taken care of in the longer run.
We provide organizations invaluable IT consultancy and quality driven IT solutions that comply with industry standards and help organizations achieve their strategic objectives. GTFS caters to diverse business industry verticals by offering differentiated products and services. The renowned success of GTFS has been largely attributed to first understanding a customer's business, translating business needs through effective design, and implementation of feasible business solutions resulting in a very impressive customer base which we take pride in serving.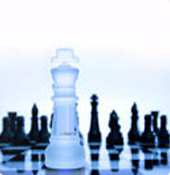 GTFS specializes in turnkey IT infrastructure solutions, customized software development projects, ERP & CRM solutions, business enhancement solutions, quality assurance, software testing and providing structured cabling, security surveillance & IT infrastructure solutions that help Organizations compete and succeed in today's global market.
GTFS as a total Quality IT Business Solution provider has a diverse workforce with over 1000 man years of combined experience. Our strengths encompass our people and the world class products and services that we offer in various industry segments.
Our Strengths
Available locally - onsite support.
Presence in Dubai, Abu Dhabi & Riyadh (KSA).
Providing Software Solutions in the region since 1997.
Industry domain knowledge expertise.
Retail
Banking
Telecom
Contracting / Construction, Real Estate
Governmental Institutions
Distribution / Trading & Services
Follow structured, audited, approved and proven methodologies.
Resources are specialized and certified in different domains.
One of the best specialized IT resource outsourcing processes.
Committed to meet your requirements.