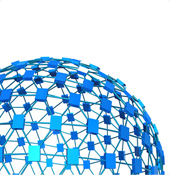 GTFS leads the industry with its range of e-Security service expertise. With a focus exclusively on e-Security as one of the core area of business, GTFS is the pioneering IT Security Company in UAE to be totally Security-Centric.

GTFS is totally focused on providing a one-point contact for all aspects of Information Security, right from identifying security risks, designing security policies, implementing security organization structure, conducting periodic security audits, carrying out attack and penetration tests, identifying and removing vulnerabilities from network design, operating systems & database systems and providing customized security solutions.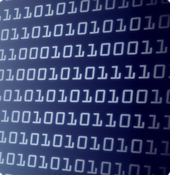 GTFS has structured its offerings through focused Strategic Business Practices, based on standards BS7799, COBIT and GTFS Security methodology, to position the company as a complete business solution provider.

GTFS strengths lie in its skilled and dedicated workforce comprising of Security professionals and consultants empowered with industry strength, technical know- how and product knowledge.
GTFS Service offerings:
IS- Security Consulting
Risk Assessment
IT Risk Identification & Assessment
- Current State Assessment - Vulnerability Assessment ; Attack & Penetration testing
Formulation & Implementation
- Information Security Policies and Procedures
- IT Security Architecture
- Disaster Recovery Plan (DRP)
- Business Continuity Plan (BCP)
Computer Forensics
BS 7799 Consultancy & Implementation Services
Application Security Review
IS-Security Solutions & Managed Services
Anti-virus & Intrusion detection/prevention systems
Firewalls/ VPN / Access control systems
Firewall, E-Mail & Syslog analyzers
Email & Web content filtering, Spam management
Single Sign-On & RSA Authentication
Token, smart card security systems
Securing Desktops/ Laptops
Implementation of Firewalls, IDSs, Content filtering solutions
Managed Security Services